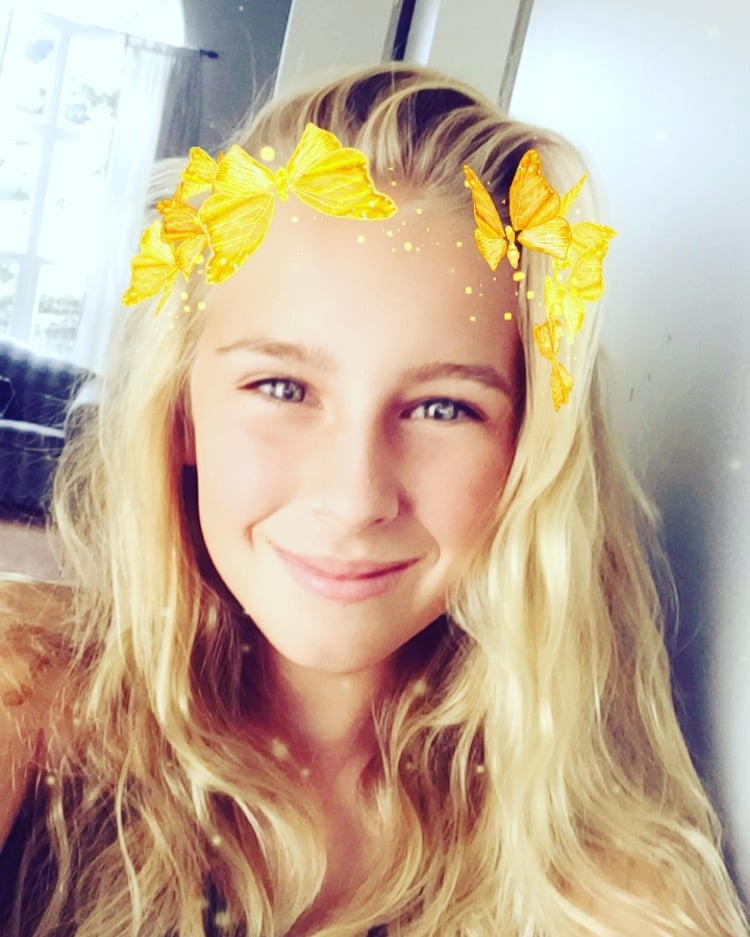 Presley's Produce™ started with a narrow focus, to help families find their "Mission in the Madness" ™. We wanted to aid families that have lost a child to create something, their "Mission in the Madness", to honor their departed child and keep the memory alive.
Initially, we planned on growing produce to sell and fund our Mission; however like the fruits and vegetables, we have grown as well.  We realized we can offer products that make a difference in overall health and wellness.  We are partnering with companies and products that can do just that and 100% of the proceeds go to fund the Mission!  We learned that there is more we can do to help others, but it takes support.  We found our Mission in the Madness® and with your support we can help others by sharing our story and experiences far and wide!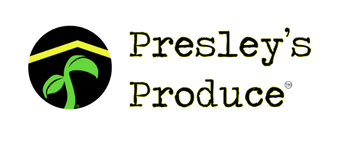 "I am a busy gym owner that has been exercising all my life for an hour or more. I was shocked at what a 4 minute legs workout did with B3 Bands. Now I do all my exercise faster and better with B3 Bands"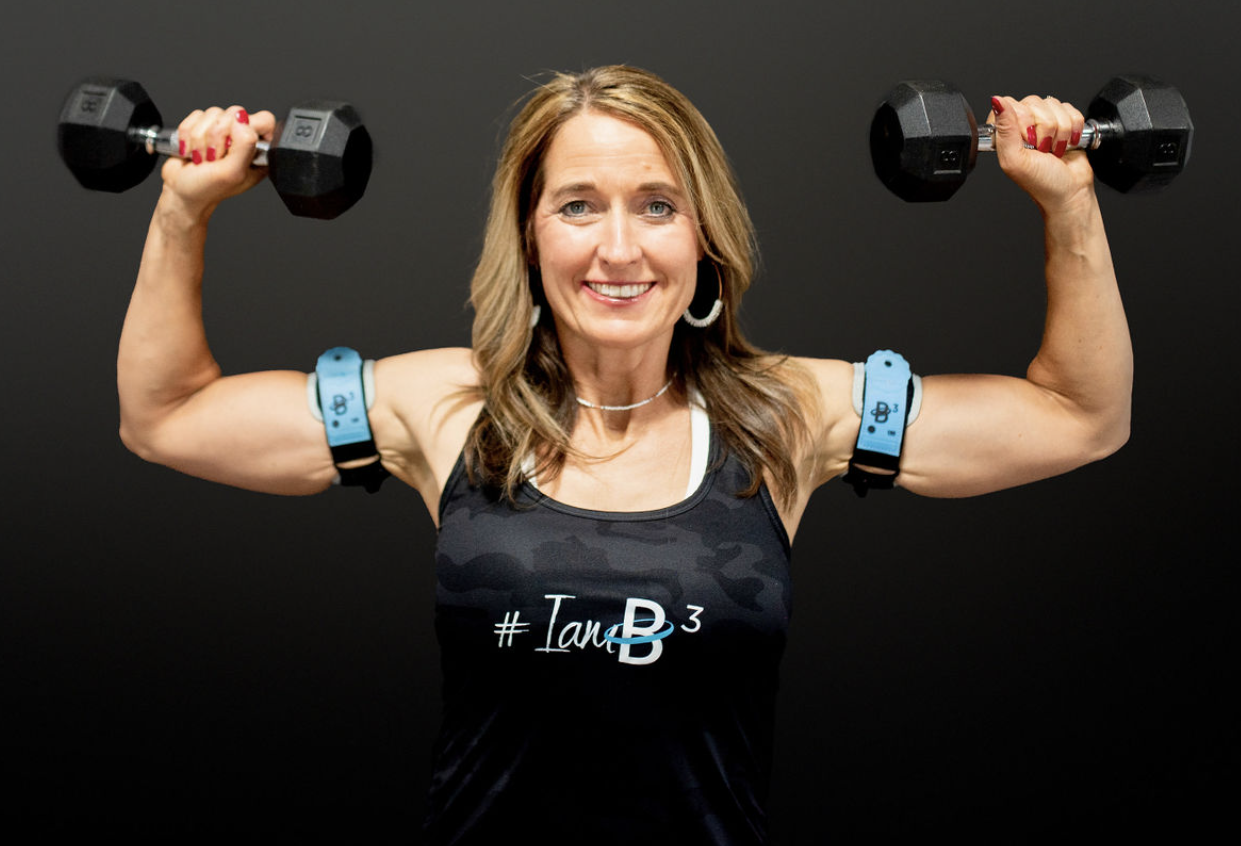 Jeannine Groll
Preston, Idaho
"Doing light flex band work and swinging for short periods with the bands on has enabled me to regain lost distance and maintain my physical strength and balance throughout my rounds. What a difference it makes in my ability to remained physically strong throughout my rounds."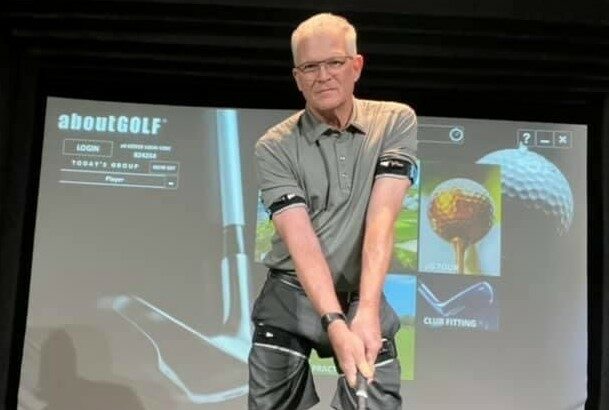 Gaylord Rhodes
The Las Vegas Golf Coach
"After Rotator Cuff surgical repair of a shoulder, it is a lengthy process for a patient to have the ability to rebuild strength both safely and effectively. The B3 Bands have helped bridge the gap allowing patients to safely increase their shoulder strength earlier in the post-op recovery process while feeling a satisfying burn."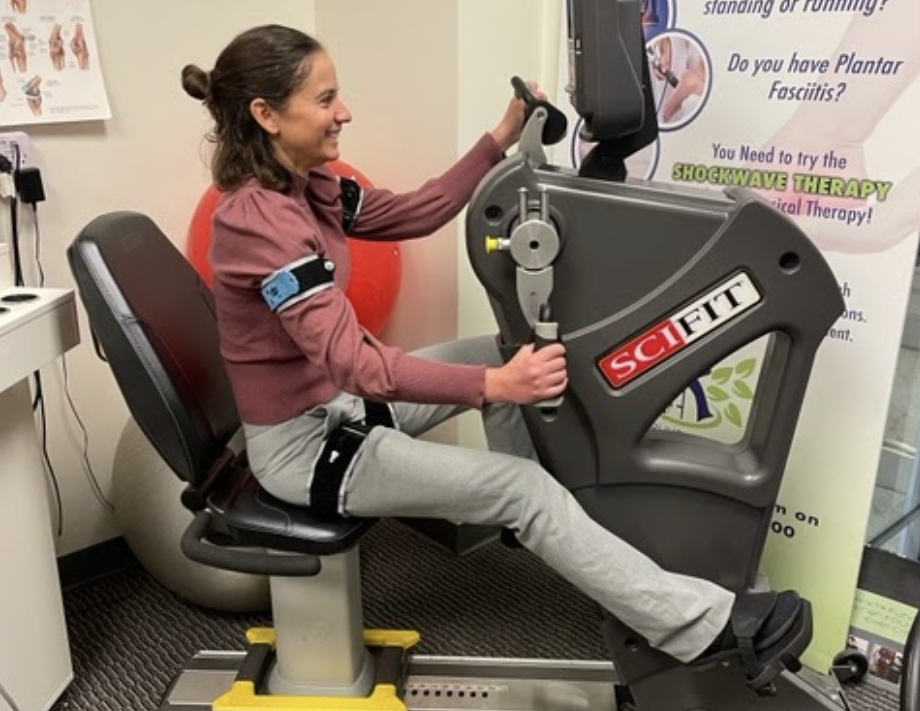 Rhodes Physical Therapy
Farmington, Utah
"I was introduced and began using the B3 BFR Bands in November 2020 and have loved every workout since I started. I reduced my workouts down to about 20 minutes a day and within the first month saw immediate results."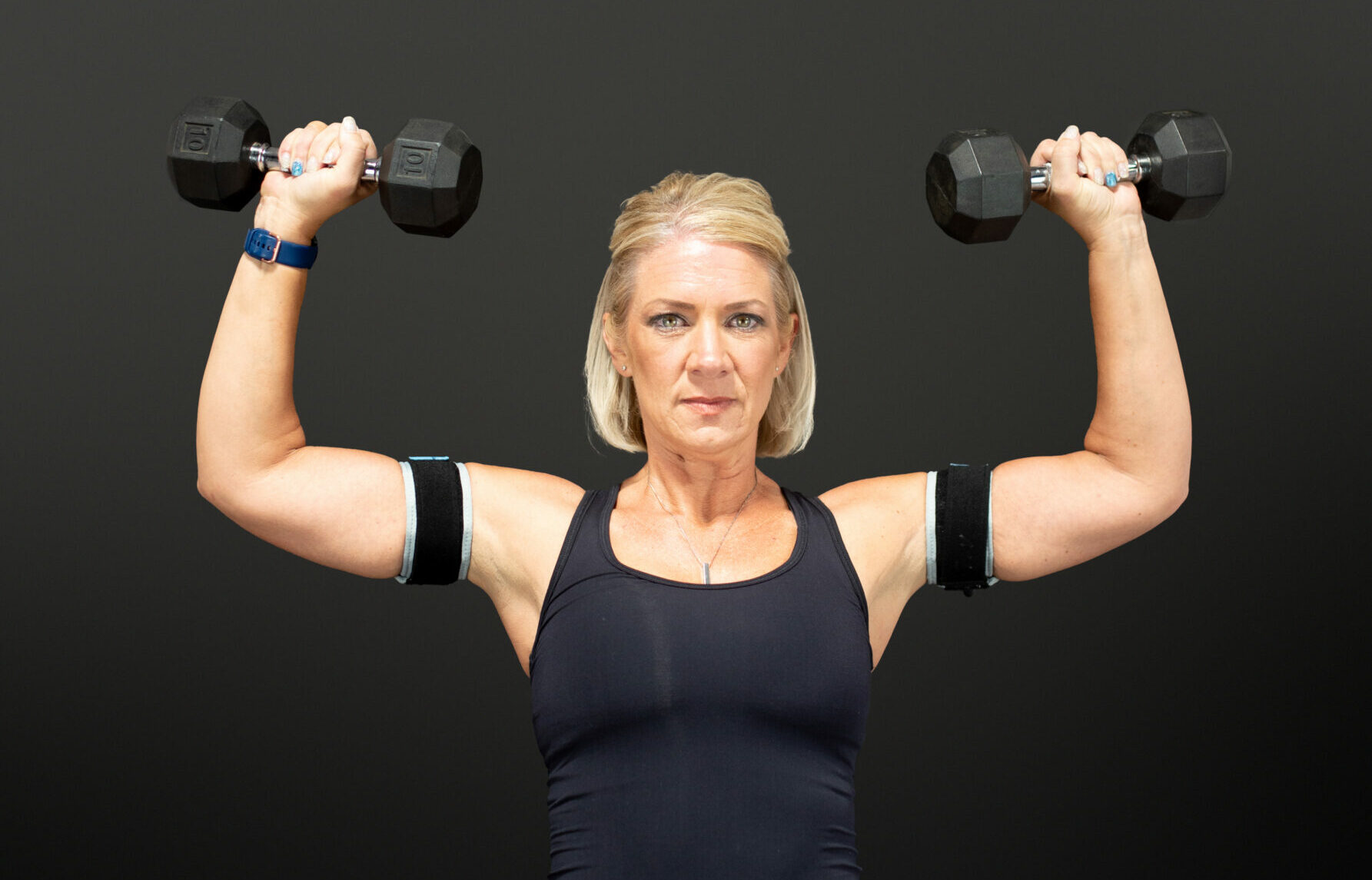 Sarah Larsen
Logan, Utah
"The B3 bands have changed the way I exercise!!! I am familiar with the need for high intensity or heavy lifting. However, I can use my B3 bands with less weight, less time (easier on my joints) and get better results. I now get that burn I haven't felt in decades."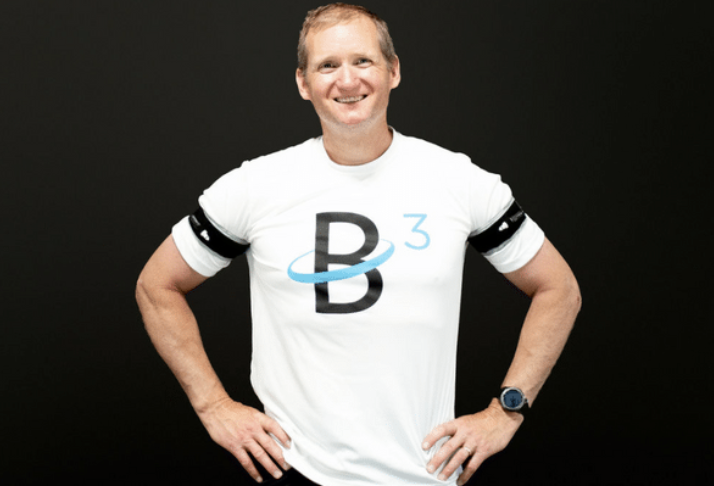 Chris Groll
Preston, Idaho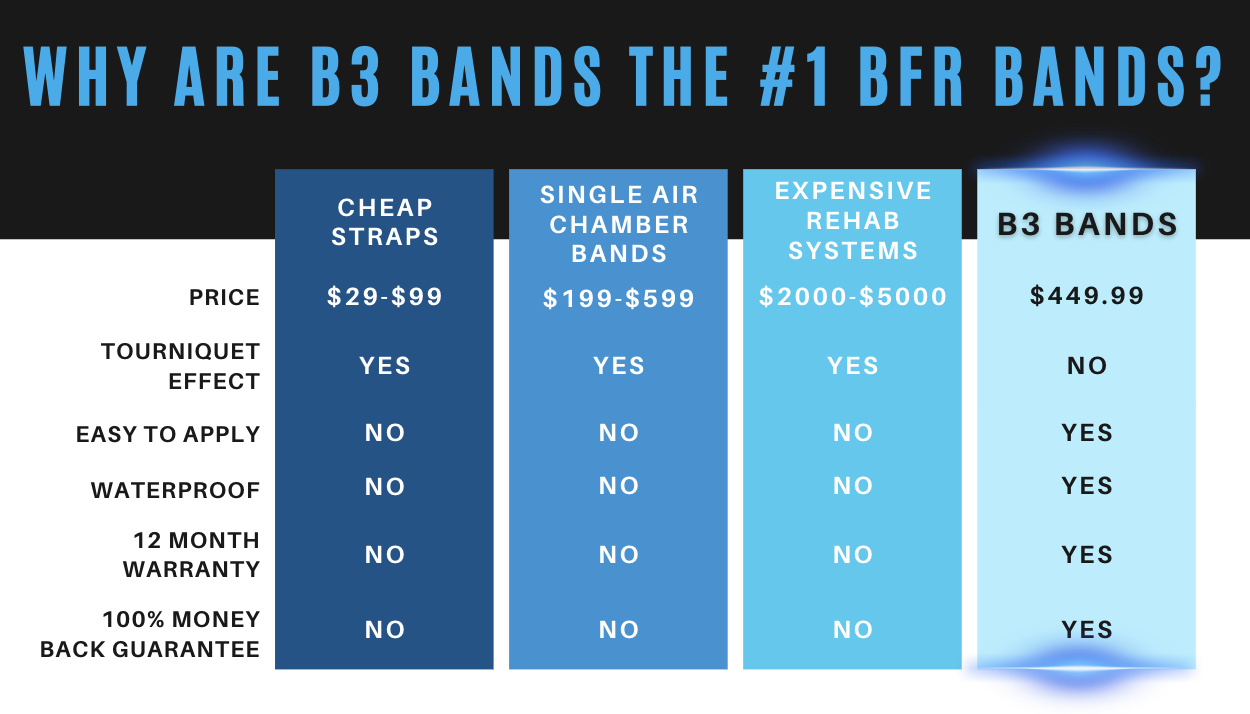 B3 BFR Bands are the #1 Bands for safety, comfort and ease of use. B3 Bands are waterproof and can be used at home, at the gym, at the airport, on vacation... basically anywhere! B3 offers lifetime BFR coaching so you will always know exactly what to do to get the best results with your bands.
B3 Bands are the product of 40+ years of research, ingenuity, experience and over 100,000 real life exercise sessions.
Based on a scientific discovery in exercise that uses BFR (Blood Flow Resistance). This process uses the body's natural systems in combination with light exercise to produce results that will change the way you exercise forever.
Studies show BFR done correctly is as safe as normal exercise. Blood Flow Resistance has been used safely and effectively in Japan for over 40 years!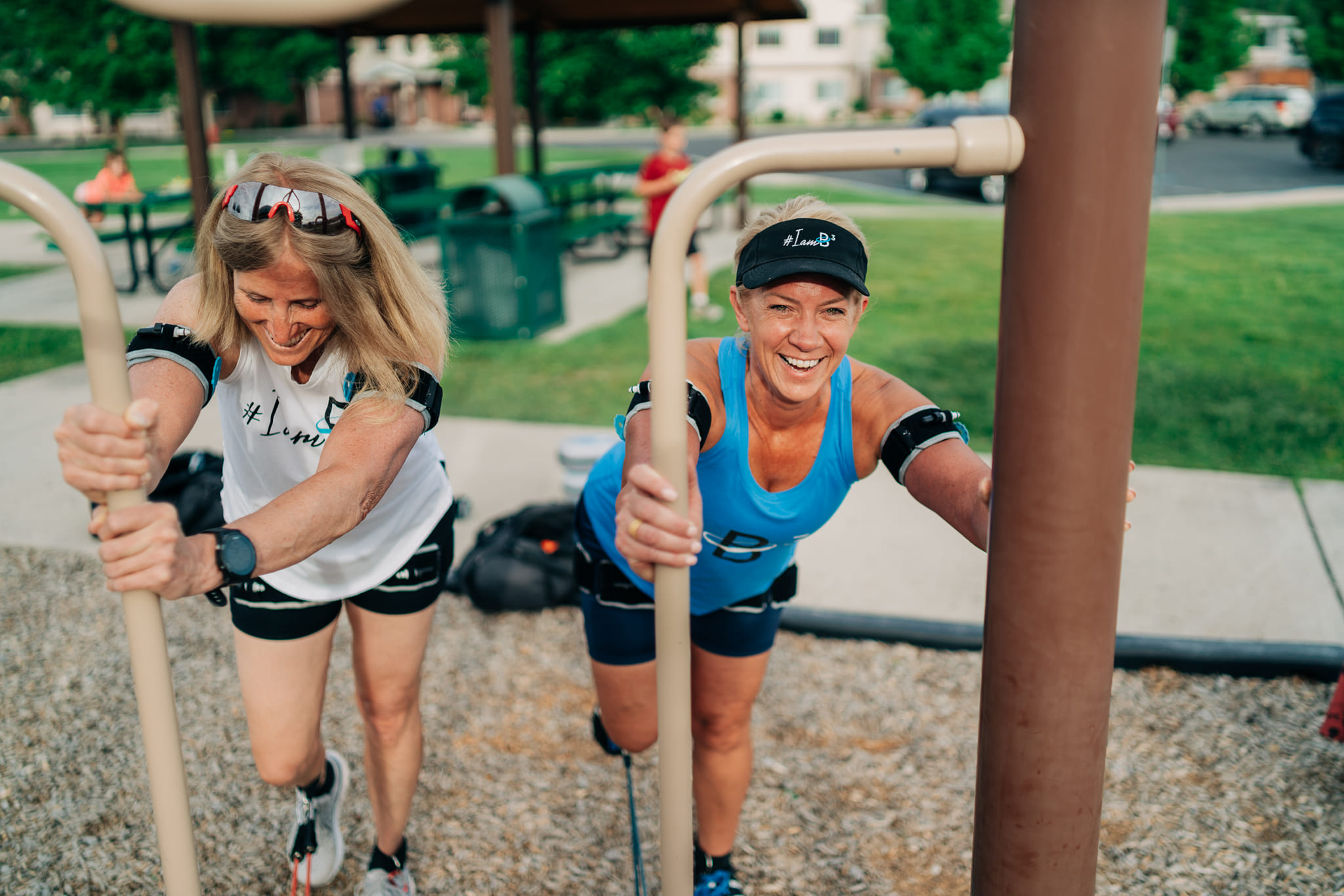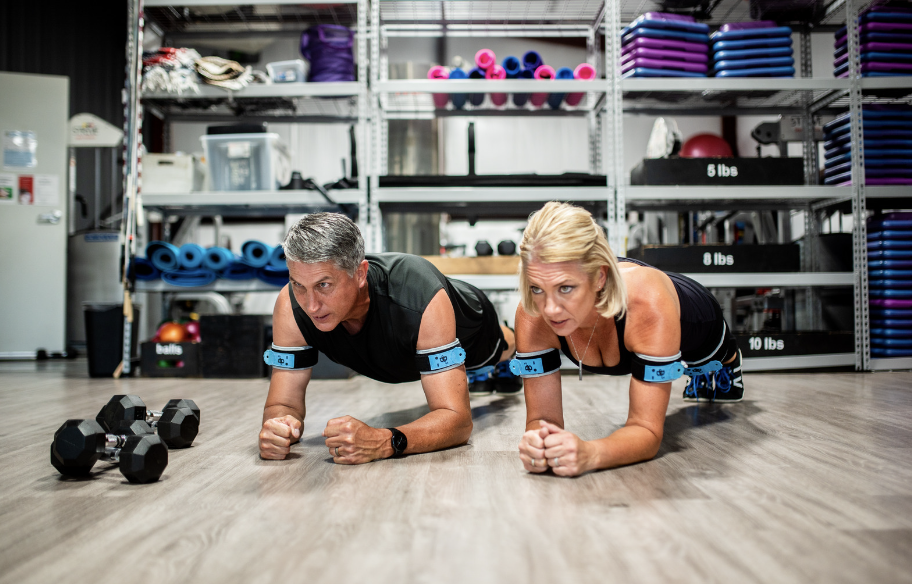 Don't like to lift weights or go to the gym?
Simply go for a walk in the B3 Bands
Can't get to the gym?
Simply put the B3 Bands on at home and follow our simple home exercise program
Are you a gym person or weight lifter?
Lift 1/2 as much weight, feel less pain, and see results you never imagined were possible
Are you an Athlete?
Add B3 Bands to your current training program and you will have an unfair advantage over the competition